JUSTICE CHATBOT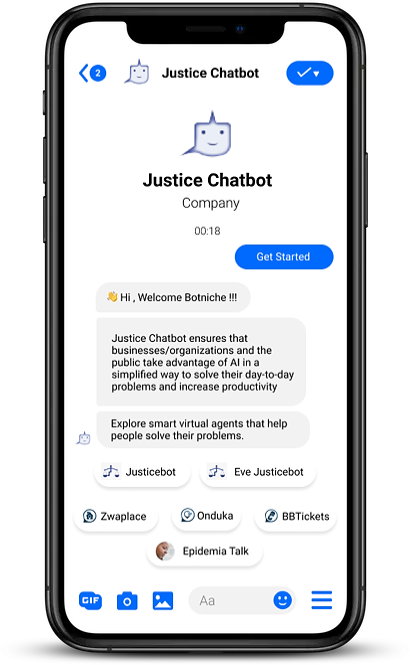 Discover
Justice Chatbot Products
Channels
Connect anytime, anywhere
Automated Agents to : answer customer questions, to sell items, to survey ,to handle orders, suggest your products, to provide access to justice and to inform your customers
Need for Business Solutions ?
Here is where you find yours
Legal Information
The knowledge of law and legal procedures are the first to get a legal issue solved in an inexpensive and timely manner. Chatbots make access to legal service providers and legal information easy 24/7
Customer Support
Big brands are using automated agents to provide excellent 24/7 customers services with a rapid response to customer complaints.
Product Suggestions & Updates
Many customers want to know more about your products. Automated agents can learn more about what they are interested in and deliver updated information.
Banking & Finance
You can build a bot that makes it easy to place trades, check accounts balances or make a quick transfer to any account easily. United Bank for Africa has Leo, you can build yours today.
Meeting Scheduling
Automated agents can help by simplifying the process of scheduling your team's meetings and events.
Voting and Surveys
Raise the bar, reach your target audience from any platform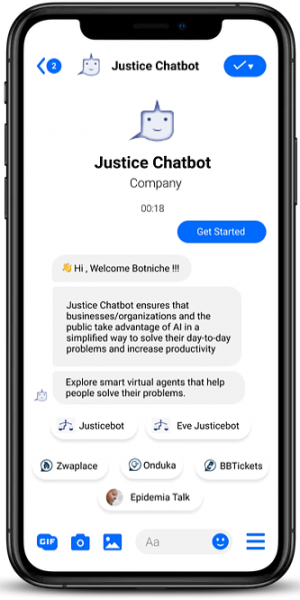 What drives us is seeing the need to provide services and generate leads using modern technologies and  chatting platforms like Facebook Messenger, WhatsApp,Twitter, Email, SMS, Telegram, WeChat, Viber, and Line.


Enabling public, organizations and businesses of all sizes to take advantage of AI and conversational agents for a fast and efficient service delivery
To make and operate highly customized and easy to use AI-powered conversational agents and tools that can integrate with various communication channels and platforms used in service delivery.
Meet the team working to make customer support simpler for you.
The Team